Join us each Sunday as we
GET CONNECTED with God's Word
and fellow believers!
Youth & Adult Small Groups and Children's
Sunday School
are held each Sunday Morning at 9:30 AM.
RMBC offers
classes for everyone from newborn babies to senior adults.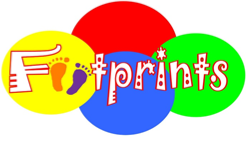 Birth-1 year old We are glad to serve your family and we strive to
offer
a secure and loving environment where your babies-1 year olds
are nurtured and loved, allowing you to worship more freely with us.

What makes FaithWeaver NOW special?
FaithWeaver NOW is different from anything you've ever
seen before!
It combines Sunday School with family ministry.
All students learn the same scripture each week in each age group.
Life is complicated and full of distractions.
FaithWeaver NOW
keeps
faith on track through even the most frenzied lifestyles.
Middle School (6th – 8th grade) – Room 208
High School (9th – 12th grade) – Room 213
"Joy" Adults – Oliver Classroom
"Happy Hearts" Senior Adult – Room 204
Young Adults – Choir Room
"Current Events" Adults – Room 209
"Rosalyn Cox Class" Adult Ladies – Room 205